Farmer Week is a celebration of our Oxford Community. This week-long event features several fun programs for business students to socialize, network, and participate in service projects to benefit the Oxford community.
FARMER week 2021
April 5th - 8th
Walk-A-Thon
This year, our Farmer Week service project is a Walk-A-Thon! This week-long event has a $5 entry fee that goes directly to the Oxford Family Resource Center. After registering, we will send you a form to track how many miles you walk! Find more information and the registration page at the link below!
B-Org Food Drive Competition
All week our business organizations will be competing for the most canned food donations. The winning organization will be taking home a trophy!
BSAC's Instagram
Follow @fsb_bsac on Instagram for more information on Farmer Week events, get updates on which business organization leads the food drive competition, get behind-the-scenes content, and much more!
Day One:
FOCUS ON MENTAL WELLNESS
Uplifting Notes
10 AM - 3 PM on April 5th
Join us at the round table in the Forsythe Commons to write an uplifting message on a sticky note to place around Farmer!
Day TWO:
Building Relationships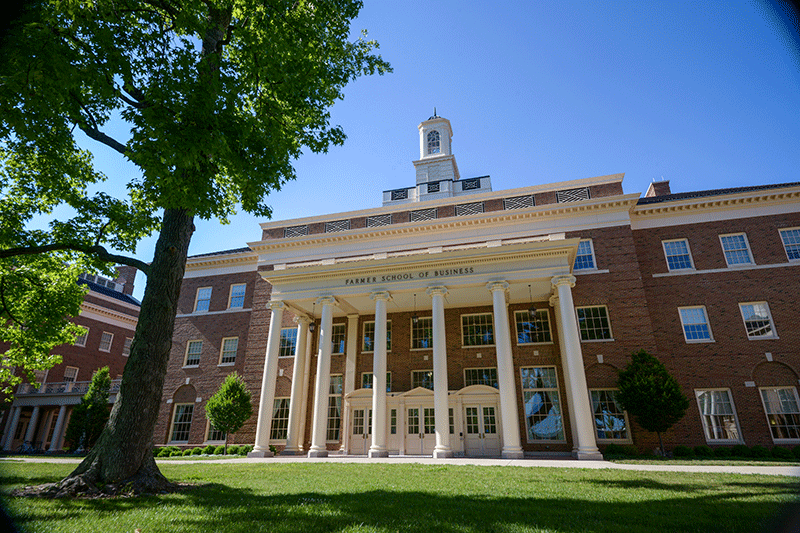 Games With Friends
10 AM - 4 PM on April 6th
Come out to the Farmer lawn to play games with your friends! We will provide cornhole sets, spikeball, footballs, and music.
Scavenger Hunt
Think you know your way around the Farmer School of Business? Prove it by completing the Farmer Week scavenger hunt with your friends!
Flags in Farmer
Stop by Forsythe Commons to see the flags of some of our current students' home countries!
Day FOUR:
Fostering Community
Farmer's Market
11 AM - 2 PM on April 8th
Farmer's front lawn will be host to many local markets! Stop by and grab a bite to eat and socialize with other students and faculty!